ABOUT THE BOOK
A new international thriller by noted thriller writer Gary Grossman and global executive Ed Fuller.
Terrorists bomb a hotel in Tokyo, but the reverberations are felt around the world. A high ranking Kremlin diplomat is assassinated. A building in Kiev blows up. Russia begins to amass forces along its western borders. Former Army intelligence officer Dan Reilly, now an international hotel executive with high level access to the CIA, believes the plot is much bigger than anyone imagines, involving the empire-building, Putin-esque president of Russia.
Reilly begins a globe-hopping search for answers as the clock ticks down to a climactic event in Brussels that threatens NATO and the very security of member nations. RED HOTEL weaves his experiences into an incredibly timely globe-trotting thriller that's fiction on the edge of reality.
When a bomb rips through the facade of the Kensington Hotel in Tokyo, dozens are killed and injured while one man walks camply away from the wreckage, a coy smile playing on his lips. Former Army intelligence office Dan Reilly, now an international hotel executive with high level to access to the CIA, makes it his mission to track him down. 
Pre-selling now at: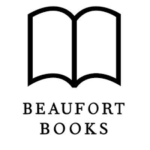 RED HOTEL is an international thriller that brings the facts and fiction of travel intrigue together in an explosive plot. See what others have to say!
By Gary Grossman and Ed Fuller Spies and assassins. Both live in the shadows, travel under assumed names, adopt multiple identities, and do the bidding of others. They can be one and the same, two sides of the same foreign coin. Patriot and killer; ready and able to dispatch their targets unemotionally. Our challenge as thriller writers? To create believable plots and imbue both characters with equal dimension and appeal. Read more here
ED FULLER is a hospitality industry leader, educator, and author of the international Top 20 bestselling business book, You Can't Lead with Your Feet on the Desk, published by Wiley. He is president of the Irvine, CA-based Laguna Strategic Advisors, a global consortium that provides business consulting services to corporations and governments. Read More About Ed Fuller on Booktrib.com […]
Read More About Gary Grossman on Booktrib.com Gary Grossman is a multiple Emmy Award-winning television producer and author of the bestselling international political thrillers Executive Actions, Executive Treason, Executive Command, Executive Force, and Old Earth. He has also written two highly regarded non-fiction books on TV history.  […]
Contact.
LET'S TALK.
To find out more about Red Hotel, the authors and future projects, drop us a line.